Jan 15, 2022
4
0
1
HaxorCash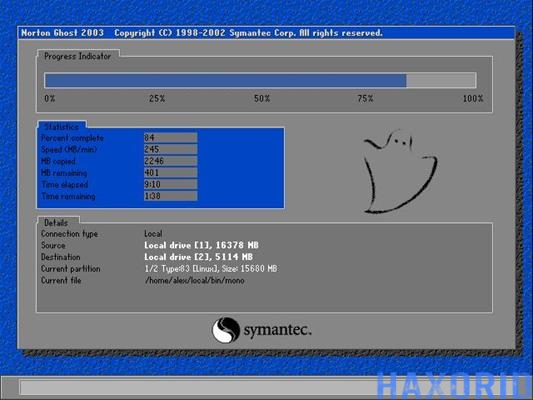 Symantec Norton Ghost 15 Version 15.00.35659
Norton Ghost includes advanced capabilities and backup and restore for personal computers. You can create an exact copy of hard drive (reboot the computer with no need), including its transfer to another hard drive, with Norton Ghost supports the transfer of not only the operating system, but installing a separate application. Supported by a rapid recovery planning, automatic backup, copy the backup data on CD, DVD, network drives and external USB devices or FireWire, creating a rescue disk for rapid restoration of a system failure and much more.
Title: Symantec Norton Ghost 15
Version: 15.00.35659
Released: 2009
Developer: Symantec Corporation
Language: English, Russian
Size: 323 MB
Key technologies:
* Full backup and recovery system (disk image)
* Incremental backups
* Additional compression and encryption
* New! Supports Windows ® 7 Bitlocker ™
* New! Integration with Symantec ThreatCon
* Backing up files and folders
* Backing up event-based
* Local and external backup
* New! "Cold" to create images
* New! Support for Blu-ray Disc
System requirements:
-OS: Windows x86
-CPU: CPU with a clock frequency of 300 MHz or faster
-VIDEO: 16 MB
-RAM: 512 MB (1 GB recommended)
-SOUND: int
-HDD: 430 MB
Installation:
- Start the iso burning to DVD or Create USB Bootable using PowerISO or Rufus
- Reboot your computer and enter the BIOS by pressing F2 on the keyboard
- Make Boot Priority to USB or DVD that you have do on first step
- Save the BIOS Configuration and reboot your computer
- After reboot, computer will boot on norton ghost program.
- Enter the the Serial Number if it needed, you can see the serial number on text file inside of ISO
- Enjoy Full Version Program
Download File​
Last edited: